Profile
About Us
National Development foundation, NDF working for the last three decades, is an independent organization helping communities in need particularly in Jammu & Kashmir, India. NDF works for Nature conservation and for improving the lives of Children, youth and women through realization of their rights. NDF has following two Directorates which are also the key Thematic areas of its work.
Children and Youth Empowerment.

(Child Protection, WASH, Education, Youth Empowerment & Skill Development, and Disaster risk reduction & Emergency response.)

Nature, Wildlife and Climate Change.

(Himalayan Wildlife and Environment Protection, Water and Wetlands, Climate Mitigation and Adaptation.)
National Development Foundation has done a commendable work during last 3 decades which can be viewed on our website www.ndf.org.in also follow us on facebook: @ndfjk , twitter: @ndfjkindia and instagram: ndfjkindia.
NDF has signed MoU's with state Govt. / DM's of the districts it works to give impetus to the work. Apart from this many circulars from Govt. are in place to facilitate the programmes and activities of NDF. NDF has won best NGO State award by NYKS Ministry of Youth Affairs and Sports, Govt. of India in the year 1996-97. Many state and district level awards and appreciations from Govt. have been received from time to time.
Partners/ donors of NDF include various Departments and Ministries of Govt. of India, J&K Govt., UNICEF, European Commission, European Union, Save the children, Charities Aids Foundation, Coco Cola etc etc.
Approach
We explore opportunities to create developmental and conservation models through our programmes with active participation of Govt. and communities we work for. Such models are then used as demonstrations and examples of what can be achieved and we advocate for their replication and wider take up by the govt. and other service providers. We work to improve systems, supplement existing schemes and link marginalized communities to such schemes particularly run by the government.
Belief
National Development Foundation (NDF) believes that sustainable change is not possible without proactive involvement of the Civil Society particularly Children Youth and women in the process of development and Conservation. National Development Foundation works with them to make them partners in its mission. We believe that community involvement can transform the dynamics of any civil society intervention. The involvement of community members ensures that programs respond directly to their priorities. By empowering community members, we see a range of practical benefits including increased capacity and skills of local community members, greater beneficiary engagement, increased information sharing, and better programme outcomes for both the organization and the beneficiaries
Organisational Chart, National Development Foundation Jammu, J&K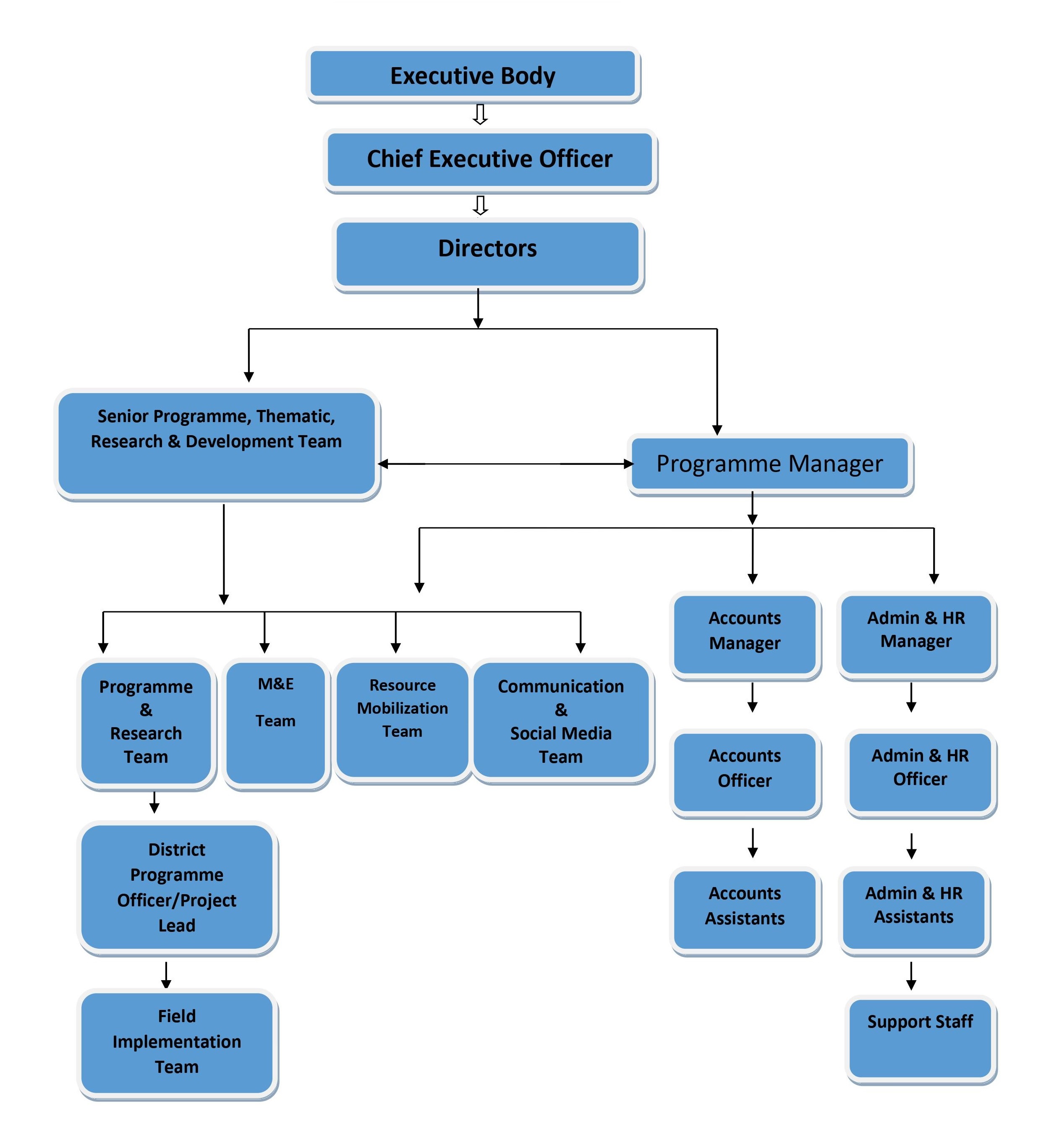 Contact Details
Office: Landline  0191-3567358 Mobile No: +91-8491070082  e-mail: info@ndf.org.in  website: www.ndf.org.in