Press Release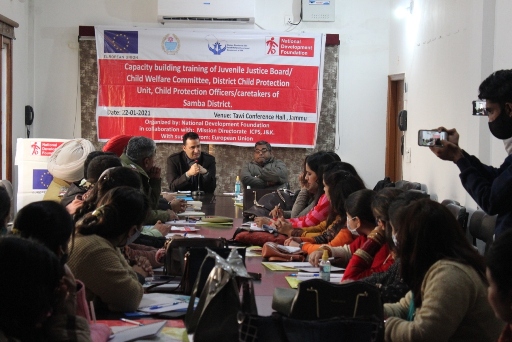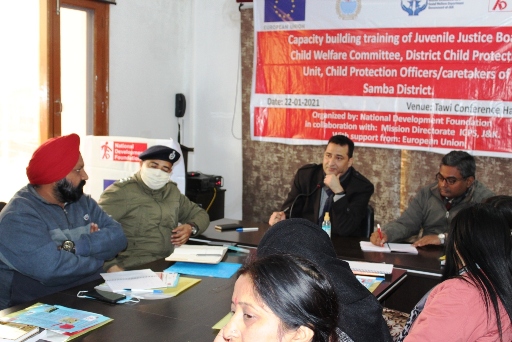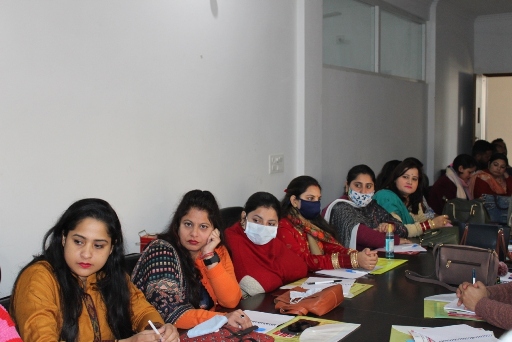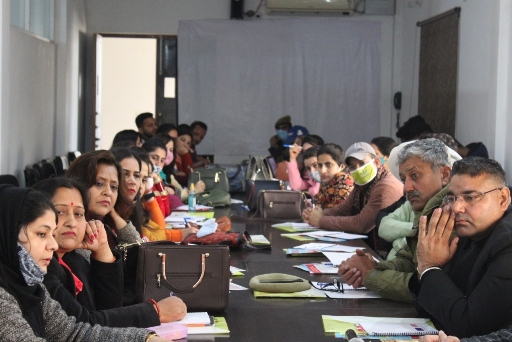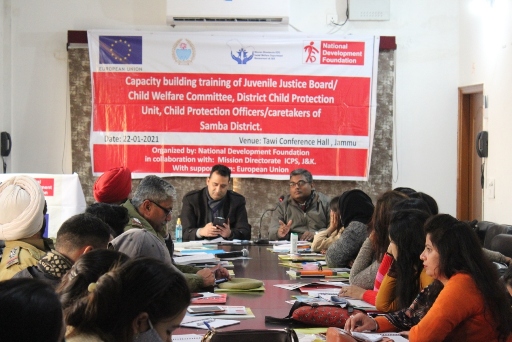 Khajuria asks stakeholders in Juvenile Justice to raise awareness on Child Protection
JAMMU: Former Member SCOC under JJ Act, J&K Govt and Founder National Development Foundation Rajiv Khajuria asked the stakeholders in Juvenile Justice to raise awareness on child protection at village, block and district level.
He said this while inaugurating a capacity building programme of Multi stakeholders at Jammu in which Chairperson and members of CWCs, JJ Board members DCPU and SJPU of Samba, Udhampur and Reasi participated.
Around sixty people took part in the workshop. The workshop was organized by National Development Foundation J&K Jammu in Collaboration with Mission Directorate ICPS with support team EU.
The participants raised many issues and queries with regard to the implementation of the Act.
The technical queries were cleared by Rajiv Khajuria and Resource person Vikram Srivastava.
Rajiv Khajuria appreciated the role of ICPS Directorate, CWCs, JJBs and DCPUs for the good work they have done in the last three years.
He said that he had recent discussions with Advisor Farooq Khan and SMD ICPS Shabnam Shah Kamili and informed the house that UT Govt. is very sensitive to the issues of the children. He assured the participants that the administrative issues raised by them will be taken up with the Govt. as the recommendations of these workshops organized in the month of January.
He called upon more proximity between various stakeholders in child protection. During the workshop, Interaction of participants and resource persons was held on different child protections like Juvenile Justice Act, Prevention of child marriage Act & POSCO.